Family owned and operated since 1989
Wilson Glass is a small family owned glass shop located in Ramona, California….a bedroom community of San Diego, California. The owner Tim has been glazing since 1978 and licensed with his own company since 1989. Since we operate primarily on referrals, we take great pride in offering the best customer service possible, placing the customer's needs first.
Get Inspired
Wilson Glass Gallery features just a few of our images of Doors and Doors.
Milgard Certified Dealer
Milgard is one of the largest and most trusted names in home replacement windows and doors. Their windows and patio doors are designed and assembled in the U.S.A. and built to last. They help their dealers offer a local, personalized experience to make the window purchase experience easy. They believe that the better they know their customers, the better customer service they can offer. This means faster lead and delivery times and quick responses to any window and door warranty situations. They ensure their dealers have multiple resources to help you actually visualize your design ideas. Milgard windows and doors are covered under a full lifetime warranty so you can feel confident in your investment for as long as you own your home.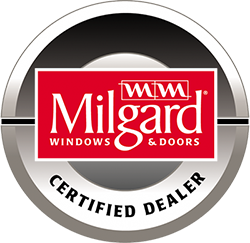 Whether you are in the market for vinyl or fiberglass
we are sure to have a style that suits your needs.
Custom Window and Doors Installer Ramona, CA – Free Estimate
We would love to hear from you! Please fill out this form and we will get in touch with you shortly.
Only takes a few seconds!